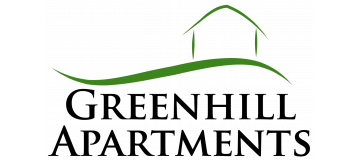 Resident Reviews
Best Place to Rent in Kalamazoo
|

Recommended: Yes
Great value, experience, and place to live.|Recommended: YesGreat place to live. I love the area, the grounds, and the gym.
Best Complex I've ever lived in|Recommended: YesGreenhill's apartments are spacious and feel very private.
Life at Greenhill is a dream.|Recommended: YesWe have lived here for almost two years and have nothing bad to say. The grounds are always beautiful and the staff is always so friendly. Our second-floor unit has really nice vaulted ceilings that make our space feel so much larger. The view from our home is a tranquil forest, sometimes we can even see some deer walking around We love it here at Greenhill and are so happy that we get to call this place home.
Excellent place to live.|Recommended: YesLove bring here, great place to live.
Dooley Review|Recommended: YesI would tell them Greenhill Apartments are a clean, wonderful complex to live in. The staff is always friendly, the apartments are spacious and updated and it is a quiet community in a great location in Kalamazoo.
Best Apartment Complex I Have Lived In|Recommended: YesGreenhill Apartments has been a great place to call home. The grounds are always well kept, maintenance responds in a quick and timely fashion, and the staff is very friendly and helpful. I feel very safe living here and I love that it feels like its own small community surrounded by woods and having access to all of the stores restaurants of Kalamazoo, but being a little ways off of West Main. The dog park and walking trails are wonderful for my dog to get out and enjoy the outdoors. The rent is a little pricey, but it is definitely worth it
Nice place.|Recommended: YesIt's pretty
We love it here.|Recommended: YesNever short of parking for ourselves or our guests. Noise is a minimum, we do have quiet neighbors though . Grounds only get 4 5 because occasionally, some lazy people sometimes don't pick up after their dogs, otherwise its beautiful. Construction of the place is good, and the renovated units are clean, modern, and really nice. Maintenance is rapid, and fantastic. I have never had a problem that wasn't fixed within the next couple days tops. Staff is professional, nice, and friendly. I have lived in 4-5 other places prior to this one, and this is the best by far. Lived here for 2 years, and just signed another year. I really dont have anything bad to say about Greenhill. Some other people might have other complaints, but I have not experienced any of them. As with all reviews, take it with a grain of salt.
Very nice property |Recommended: YesI definitely would highly recommend living in these apartment complexes By far the best experience we have had in any apartments we have lived in Kalamazoo
Definitely one of the better places to live in Kalamazoo.|Recommended: YesIt's a great place to live. If you want and need to live somewhere quiet, I would recommend looking into Greenhill. It's also a beautiful complex. The maintenance staff is wonderful, so if you happen to have any problems with the apartment, you just have to let them know, and they get right on it. I just wish that paying rent online didn't cost nearly 11 every time. That's something that needs to be changed.
Amazing |Recommended: YesIt's a quiet community with lots of ammenties. I especially like that I can have both of my small dogs. Neighbors are friendly and the office staff is always helpful.
Incredible place to live!|Recommended: YesI absolutely loved living in Greenhill apartments. Whenever I had an issue, the staff responded in a prompt and efficient manner. Even after moving out, they have continued to be of service and ensure the process was as smooth as possible. If I ever return to Kalamazoo, I would definitely live at Greenhill again. Thank you for such a stress-free experience! I'm definitely going to miss living here!!
We love living here|Recommended: YesApartments are nice and the staff is excellent
Well-maintained grounds, peaceful, relaxing|Recommended: YesIt's relatively quiet, the grounds are beautiful (especially in the summer), and it's close to everything you need.
The views and opinions expressed herein are solely those of the original authors and other contributors. These views do not reflect the views of "Greenhill Apartments Kalamazoo", its owners, managers, agents, employees or content providers. No representation or warranty, express or implied, is made or given by "Greenhill Apartments Kalamazoo", its owners, managers, agents, employees or content providers regarding safety, accuracy, completeness or suitability of the information or material expressed herein for any particular purpose